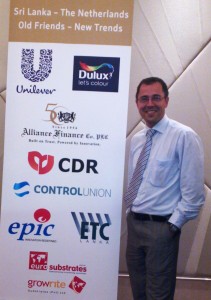 On 27th April a reception was organised by the royal Netherlands embassy in Sri Lanka on the occasion of the national day, to celebrate the birthday of His Majesty King Willem-Alexander of the Netherlands.
Our project manager Herald Vervoorn was one of the guests. As CDR International is involved in the Colombo port city project, we were requested to be one of the sponsor of this event.
We appreciated the reception and the efforts of the embassy and look forward for a continuation of the excellent relations between the countries and for the well-being and happiness of all people in Sri Lanka.